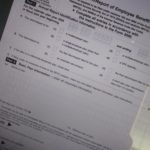 The U.S. Department of Labor's Employee Benefits Security Administration, the IRS, and the Pension Benefit Guaranty Corporation (PBGC) have releasedadvance informational copies of the 2017 Form 5500 annual return/report and related instructions. The "Changes to Note" section of the 2017 instructions highlight important modifications to the Form 5500 and Form 5500-SF and their schedules and instructions.
Modifications are as follows:
IRS-Only Questions. IRS-only questions that filers were not required to complete on the 2016 Form 5500 have been removed from the Form 5500, Form 5500-SF and Schedules, including preparer information, trust information, Schedules H and I, lines 4o, and Schedule R, Part VII, regarding the IRS Compliance questions (Part IX of the 2016 Form 5500-SF).
Authorized Service Provider Signatures. The instructions for authorized service provider signatures have been updated to reflect the ability for service providers to sign electronic filings on the plan sponsor and Direct Filing Entity (DFE) lines, where applicable, in addition to signing on behalf of plan administrators.
Administrative Penalties. The instructions have been updated to reflect an increase in the maximum civil penalty amount under ERISA Section 502(c)(2), as required by the Federal Civil Penalties Inflation Adjustment Act Improvements Act of 2015. Department regulations published on Jan. 18, 2017, increased the maximum penalty to $2,097 a day for a plan administrator who fails or refuses to file a complete or accurate Form 5500 report. The increased penalty under section 502(c)(2) is applicable for civil penalties assessed after Jan. 13, 2017, whose associated violation(s) occurred after Nov. 2, 2015 – the date of enactment of the 2015 Inflation Adjustment Act.
Form 5500/5500-SF-Plan Name Change. Line 4 of the Form 5500 and Form 5500-SF have been changed to provide a field for filers to indicate the name of the plan has changed. The instructions for line 4 have been updated to reflect the change. The instructions for line 1a have also been updated to advise filers that if the plan changed its name from the prior year filing(s), complete line 4 to indicate that the plan was previously identified by a different name.
Schedule MB. The instructions for line 6c have been updated to add mortality codes for several variants of the RP-2014 mortality table and to add a description of the mortality projection technique and scale to the Schedule MB, line 6 – Statement of Actuarial Assumptions/Methods.
Form 5500-SF-Line 6c. Line 6c has been modified to add a new question for defined benefit plans that answer "Yes" to the existing question about whether the plan is covered under the PBGC insurance program. The new question asks PBGC-covered plans to enter the confirmation number – generated in the "My Plan Administration Account system" – for the PBGC premium filing for the plan year to which the 5500-SF applies. For example, the confirmation number for the 2017 premium filing is reported on the 2017 Form 5500-SF.
Information copies of the forms, schedules and instructions are available online