Paralegal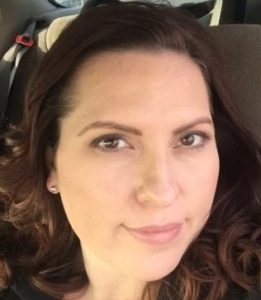 Amber Cervantes
Tucson: (520) 577-5155
Phoenix: (602) 282-0313
E-mail: [email protected]
Amber has 17 years of experience working with attorneys in diverse environments. Prior to joining ERISA Benefits Law, PLLC, Amber worked for 9 years as the Office Manager and Legal Administrative Assistant for a large regional firm with offices in six cities and three states. There, she gained valuable experience providing legal assistance to multiple attorneys practicing in various areas of the law, including ERISA and Employee Benefits and Employment/HR law, while also serving as the manager of the Tucson office. Amber also has valuable experience working with multiple departments to deliver HR training and process updates, hire and onboard new staff, administer performance reviews, manage office expenditures, and supervise facilities projects.
At ERISA Benefits Law, PLLC, Amber provides paralegal support to the ERISA practice, with a particular focus on the ins and outs of Qualified Domestic Relations Orders (QDROs). Her exceptional client service ensures a seamless QDRO experience for attorneys and clients alike. Amber is a vital office member when it comes to working directly with Plan Administrators and in house benefits people to get the detailed information necessary to support the practice.
Amber also provides invaluable assistance with qualified plan corrections, gathering, analyzing and presenting the detailed payroll, contribution and distribution information and documentation so often required in these situations.
Education and Organizations:
Retirement Plan Fundamentals Certificate, American Society of Pension Professionals & Actuaries

Member, Association of Legal Administrators (ALA)

Member, Tucson Paralegal Association (TPA)

Paralegal Degree, Pima Community College

Notary Public