Attorney – Partner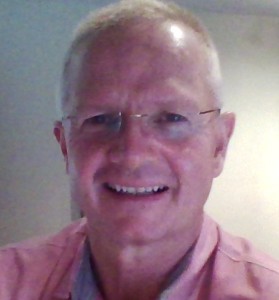 Erwin Kratz
Tucson: (520) 245-8864
Phoenix: (602) 282-0313
E-mail: [email protected]
Erwin Kratz practices exclusively in the areas of ERISA and employee benefits law, focusing on tax and regulatory matters relating to qualified and nonqualified deferred compensation and welfare benefits. After fifteen years with a 190 lawyer regional firm, Erwin founded ERISA Benefits Law in 2016 to pursue the dream of fully employing the tools provided by the information technology revolution to improve client service while reducing the cost of legal services.
Erwin regularly advises employers with both unionized and non-unionized workforces with respect to the design and administration of their qualified defined benefit retirement plans and qualified defined contribution retirement plans. In this regard, he has recent experience managing numerous and complex IRS voluntary corrections, handling DOL investigations of large qualified defined benefit plans covering unionized employees, and designing and implementing both "soft" and "hard" defined benefit plan freezes. He also has significant experience designing and amending tax efficient executive compensation and nonqualified deferred compensation arrangements for both public and non-public employers.
Erwin regularly assists employers in complying with the tax and regulatory rules applicable to their welfare benefit plans, including the Affordable Care Act, HIPAA, COBRA, and Section 125 cafeteria plans. He also has significant experience assisting companies to establish and implement ERISA-compliant severance plans in connection with reductions in force.
Education and Recognition
J.D., magna cum laude, Order of the Coif, University of Arizona, 1999

M.S., University of Arizona, 1991

B.S., Southern Illinois University at Carbondale, 1987

AV® preeminent™ peer review rated (the highest rating available), by Martindale-Hubbell

Best Lawyers in America®, employee benefits (ERISA) law, 2010-2021
Best Lawyers in America®, lawyer of the year, employee benefits (ERISA) law, 2013, 2015

Chambers USA, leading lawyers for business, 2009-2020
Admissions and Community Activities
Member, State Bar of Arizona (1999)

Member, Board of Directors, Western Pension and Benefits Council– Phoenix Chapter (2008-2010)

Member, Board of Trustees, Tucson Symphony Orchestra (2006-2012), President-elect (2007-2009); President (2009-2011)

Member, Steven W. Phillips Tucson Tax Study Group (2016-present)
Representative Clients and Experience
Represents Walbro, LLC, the world's largest manufacturer of carburetors and a major manufacturer of ignition systems, fuel injection, and engine components with respect to its welfare benefit plans, its salaried defined contribution plan and its unionized defined benefit and defined contribution plans.
Advises BlueCross Blue Shield of Arizona, a state-wide health insurer with more than 1,500 employees with respect to all of their employee benefits matters, including preparing plan documents, amendments, summary plan descriptions and employee communications.
Counsels Robson Communities, Inc., a retirement community developer with seven retirement communities in Arizona and Texas with respect to the ongoing maintenance of its multiple employer qualified defined contribution plan. The plan covers the employees of multiple related operational organizations, both within and outside of the plan sponsor's control group of corporations.
Advises Southwest Airlines with respect to its welfare benefit plans.
Significant recent experience preparing Code Section 457(b) and 457(f) Plans for non-profit entities, and correcting errors in the documentation and administration of these plans.
Regularly analyzes, and prepares voluntary correction applications under the IRS Employee Plans Compliance Resolution System.
Assisted a publicly traded space imaging company with offices in Virginia, Colorado, Missouri, Kansas and Oklahoma with the merger of a qualified plan from an acquired entity with their existing plan.
Represented a publicly traded international copper mining company headquartered in Canada with respect to preparing amendments to its nonqualified deferred compensation plans to comply with Code Section 409A. Assisted the company when it experienced a change in control, with respect to the timing and form of payments under the plans.
Represented an international emergency medical response company with respect to its executive compensation arrangements, including preparing amendments to comply with Code Section 409A and advice regarding vesting provisions and payment under the arrangements.
Assisted numerous diverse entities to establish and implement ERISA-compliant severance plans in connection with reductions in force.
Articles and Presentations
The Top Ten Things Every Lawyer Should Know About ERISA, Pima County Bar Association, June 2, 2017
Bumps in the road to implementing the Cadillac tax – issues, solutions and unresolved questions, Western Pension & Benefits Council, October, 8, 2015
Preparing for welfare benefit plan audits, Society for Human Resource Management of greater Tucson employment law update, April 8, 2015
Dividing assets from an employer-sponsored retirement plan in a divorce, Inside Tucson Business, March 27, 2015
10 things you need to know about Obamacare's employer health mandate, HR Compliance Library, February 4, 2015
Employer healthcare mandate means business in 2015, Northern Nevada Business Weekly, January 5, 2015
Obamacare marketplace poses risks for businesses, Inside Tucson Business, October 25, 2013

Is the health reform employer mandate a welcome relief? Greater Phoenix Chamber of Commerce, August 27, 2013

Obamacare a sledgehammer for Tucson employers, Inside Tucson Business, April 26, 2013
Phoenix Business Journal's healthiest employers panelist, March 21, 2013
What every employment attorney should know about ERISA, seminar presented to the State Bar of Arizona Employment & Labor Law section, June 2010
I'm not in the health care business – so how will health reform affect my business?, seminar presented to the State Bar of Arizona Business section, 2010, and webinar, 2010