ERISA Benefits Law is a niche ERISA and employee benefits law firm focused on providing the highest quality legal services at the most affordable rates anywhere.
We provide comprehensive legal solutions for all matters related to employee benefits, ERISA and the tax code. We advise both employers and their senior executives on tax and regulatory matters related to their qualified and non-qualified deferred compensation plans, welfare benefits and executive compensation arrangements.
---
About the Firm
ERISA Benefits Law was established by Erwin Kratz in March 2016 with one overriding goal: to leverage technology to improve service while dramatically reducing the overhead costs of the traditional large law firm, and to pass the savings on to clients. In August 2020, Lisa Dursey joined ERISA Benefits Law, which provided further depth to meet client's needs.
In November 2016, just eight months after opening, the firm was recognized as a top tier law firm in the 2017 U.S. News – Best Lawyers® "Best Law Firms" rankings, receiving a Tier 1 ranking in Employee Benefits (ERISA) Law. We have continued to receive that recognition every year since, and in November 2021 we also received a Tier 1 ranking in Employment Law – Management.
---
What this Means for Clients
We provide high quality legal service, responsiveness and personal attention, at rates that reflect low overhead. And we are committed to continually innovating and improving efficiency as technology advances. Our goal is to invent new ways to improve service and not raise your rates. How often do you hear that from your lawyer?
---
How Do We Do This?
The firm uses virtual offices, well-equipped with the latest technology. For in-person meetings we come to you, where it's more convenient for you and more effective, since you have the information we need. And we will never charge you for travel time to do it.
We focus our marketing efforts in ways that are helpful to clients, such as the regular ERISA legal updates here on this site, and through monthly updates sent to subscribers (sign-up at the bottom of this page).
Our professionals usually answer the phone in person. If we are unavailable when you call, we pledge to return most calls within 2 hours, and all calls within 24 hours at the most.
---
Our Mission: Hig
hest Quality, Best Value
We continually improve our client experience by streamlining our processes using state-of-the-art technology. This is an approach that is all too rare in law land. But it's not a new concept.
You will see this same customer-centric focus on innovation in other companies that you value. Amazon used this approach to improve service and reduce costs in the world of book sales and retail long ago, and they are continuing to revolutionize many other industries today. Tesla is disrupting the auto market by pairing their one-of-a-kind automobile with an exclusive customer experience. And Southwest Airlines delivers the highest quality customer service with a sense of warmth, friendliness, individual pride, and company spirit.
Like these illustrious companies, our mission is to continually improve to provide you the highest quality ERISA and employee benefits legal services at the best value available.
---
Representative Clients
We strive for, and are proud to have, long-term relationships with our clients, including the following excellent companies:

BlueCross BlueShield of Arizona is committed to helping Arizonans get healthier faster and stay healthier longer. With a focus on connecting people with the care they need, BCBSAZ offers health insurance and related services to nearly 1.5 million customers. BCBSAZ, a not-for-profit company, is an independent licensee of the Blue Cross Blue Shield Association. The company employs nearly 1,500 people in its Phoenix, Chandler, Flagstaff and Tucson offices.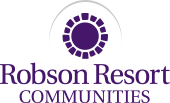 Robson Communities, Inc. For five decades, active adults who know exactly what they want in life have found a place to enjoy it at a Robson Resort Community. You'll find beautiful communities that combine world-class resort amenities with luxury homes that meet your high standards and live up to founder Ed Robson's passion for creating excellence in every 55+ active adult community. You'll discover countless clubs, classes & social opportunities to live an exceptional way of life. Beyond that, you want a luxury home you can personalize to suit your style with the flexibility to create not only the living space of your dreams, but also the life of your dreams.

Southwest Airlines is dedication to the highest quality of customer service delivered with a sense of warmth, friendliness, individual pride, and company spirit. If you've flown with Southwest, you know. Southwest Airlines took to the skies in 1971, serving three Texas cities with three airplanes. At the time, there was no such thing as a low-cost airline in the U.S. Today Southwest carries more Customers than any other U.S. airline, and has the fourth-largest fleet in the world.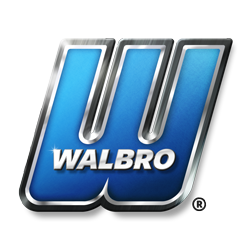 Walbro is a global market leader in engine management and fuel systems for the Outdoor Power Equipment, Recreational, Marine, and Personal Transportation markets, and a leading supplier of high pressure aluminum die casting to various industries. Walbro manufactures carburetors, electronic fuel injection systems, ignition systems, fuel tanks, fuel pumps, valves and fuel storage and distribution systems, and offers value-added machining, electronics and assembly capabilities. Walbro is a global organization, headquartered in Tucson, Arizona, with over 2300 employees worldwide. The company has ISO certified manufacturing and engineering facilities in the United States, Japan, Mexico, Thailand and China.